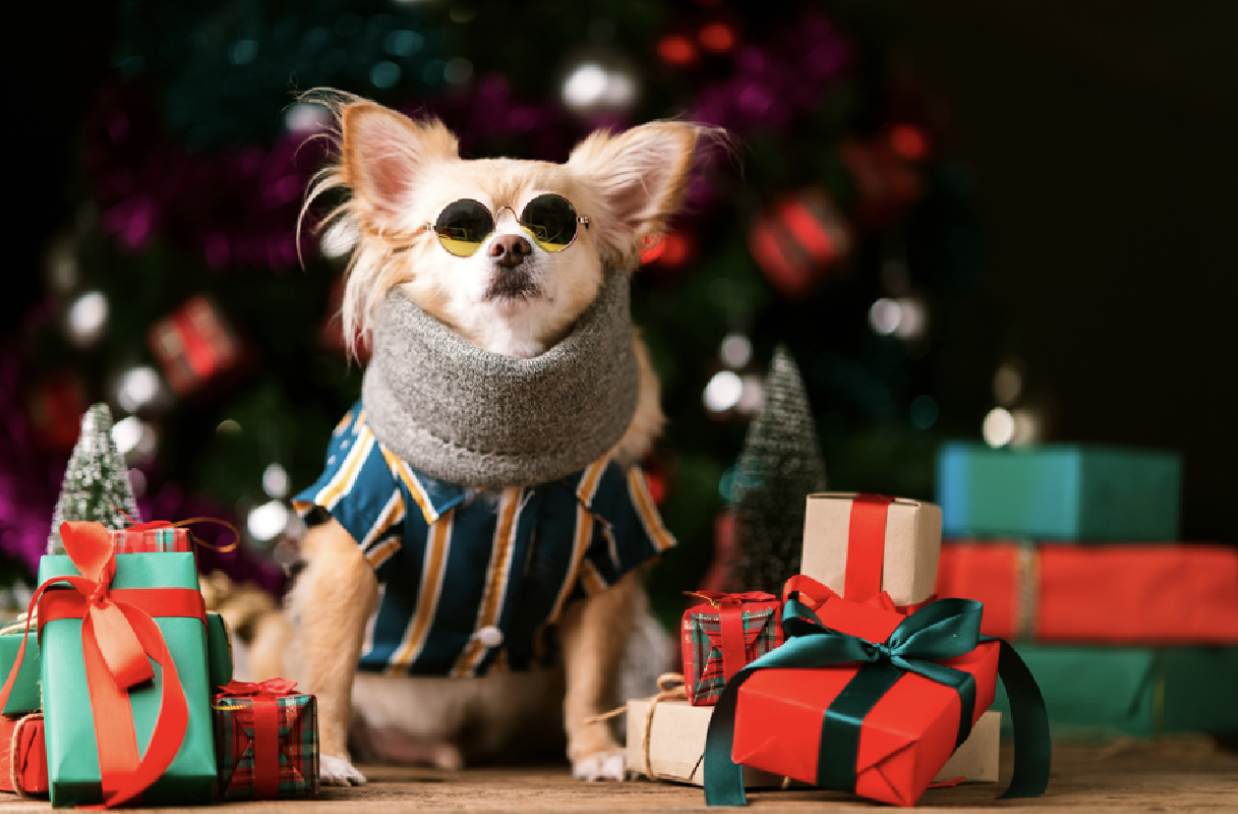 While cats and dogs are clearly the most popular options, there are endless pets out there who can give their owners tremendous love and joy. And if you want to spoil them on this holiday season, here are some great gift ideas:
1. Doggy sweater
For the dogs in your life, there's nothing better than a sweater. They're cute and fun, and they can also keep your pup warm when the weather gets cold. If you have a dog that likes to play outside in winter, we recommend getting one of these sweaters. Your dog will love being able to wear something so special!
2. Catnip toys
Catnip toys are a great gift for any cat, and they're especially good if you have a finicky feline friend. Cats can be very particular when it comes to their toys—some like big fluffy mice while others prefer the hard plastic bones. And some cats have a soft spot for catnip! If your cat loves playing with toys, then getting her one that contains this herb will be sure to put an extra spring in her step.
Catnip is an herb that gives off an aromatic odor when crushed, which makes it irresistible to many cats. It has also been shown to help cats relax or become more playful when they play with these toys; hence why many owners choose them as gifts during the holidays!
3. Doggy Treats
There's no denying that dogs love treats, but if you're going to spend the money on something for your pet, make sure it's healthy and fun. Treats should be small enough for your dog to eat in one bite, so they don't spoil their appetite for dinner later. And while it might seem pointless to pay attention to what's in your dog's food, remember: they can't tell you when they're feeling sick or having a hard time digesting something!
So what are some of the best kinds of treats? We recommend sticking with high-quality ones made in the US that don't contain preservatives or other unnecessary ingredients. Your dog will thank you!
4. Pet Bed
Gift your pet a bed. A great gift for any dog or cat is a comfortable place to sleep, lounge, and play. There are many different types of beds available: some are made out of soft fleece fabric, while others are crafted with durable cotton canvas.
Consider the nature of your pet when deciding on what kind of bed to buy them—some may prefer something soft like fleece while others may enjoy lying down on a sturdy surface like cotton canvas.
You can get high quality pet and dog bed frames in sizes that fit almost any size dog or cat.
5. A tank upgrade for your fish or turtles
If you have a small fish or turtle, now is the time to upgrade its tank. You can find aquariums in all shapes and sizes, but the best choice for your pet will depend on its size. The larger (and more expensive) tanks are better suited for large fish or turtles that need lots of room to explore and swim around.
Buying a new tank also requires knowing how to prepare it for your pet. This is a good time to get rid of any chemicals or toxins that could be harmful if they seep into water over time—your local pet store should be able to help with this process! Once your new aquarium is ready for use, place it somewhere safe where pets won't knock it over or interfere with their surroundings by chewing on cables running between lights or fans above them.
6. Potty for Puppies or Kittens that aren't housebroken yet
If you have a new puppy or kitten, they probably won't be house trained. If they are over four months old, it is important that they learn how to use the potty outside. This is a process that many pet parents struggle with and can take some time.
A good way to start this process is by buying them an indoor potty training seat. It will keep them contained while still allowing them to go where they need to go in order to learn how to do their business outside instead of inside on your carpet or furniture! There are two different kinds: one that attaches directly onto the side of a toilet, or one that has its own.
We hope that this article has given you some ideas for the pets in your life. There are so many great gifts out there, and we think these are just a few of them.